Rhodes Airport Taxi and Limo Services
---
Rhodes Taxi and Limo services was founded in 2011 as a consecution of the Radiotaxi union and lists 280 company members.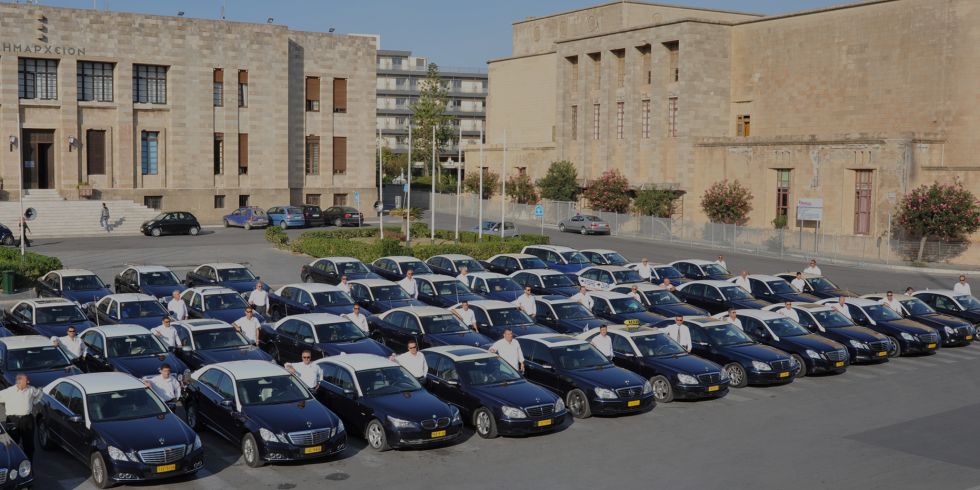 In defiance of the times, Rhodes Taxi and Limo services is a solvent company that continues to thrive, ensures the organized functioning of its field and introduces innovations based on the actual needs of the market.
In the unique environment of the island, with the intensity of the tourist season in summer and the smaller but stable needs of the island's residents in winter, Rhodes Taxi and Limo services responds successfully to the demands of locals, visitors, hotel businesses and the biggest European travel agencies.
The experienced workforce, the contemporary fleet of 240 vehicles as well as the use of new technology (Trinity Vision a Rhodian company with their award-winning cabs.gr) guarantee a direct, safe and the highest standard of service to passengers. The continued efforts to improve and raise innovative actions in all levels recently led to the conduct of the first taxi conference where, among other, seminars took place and the "free transfer day" was established.
Our call center operates 24/7 and in addition to the direct calls, several other services are available like: pre-booked transfers, VIP transfers, hourly hiring/tours, welcoming in certain configured locations at the port and airport, travel agent taxi provider etc.
CONTACT
Telephone: +30 22410-69800 or +30 22410-69600
+30 698 51 69800 (Cosmote)
+30 694 16 98000 (Vodafone)
+30 693 27 69800 (Wind)
Fax: +30 22410 69700
Google Play store: Rhodes Radio-taxi R.T.L.S
Web site: www.rhodes-taxi.gr (online bookings)
email: [email protected]